In a rapidly evolving world of investment opportunities, fractional ownership has emerged as a game-changer in the luxury industry. This innovative approach to investing offers a myriad of advantages, from diversification to hedging, and it's poised to shape the industry's future. Here's why fractional ownership is gaining prominence as the go-to strategy for luxury investments and how market outlooks are predicting a bright future for the industry.
The Potential of fractional ownership:
The Power of Diversification
Diversification is the golden rule of smart investing, and fractional ownership makes it more accessible than ever in the luxury sector. By pooling resources with other investors, you can spread your risk across a range of opulent assets. This reduces the vulnerability of your investments to market fluctuations and economic downturns, ensuring a more stable and secure financial future. Another risk that is especially relevant for luxury assets is the hype factor and the pitfalls that come along with it.
Just like overvalued stocks, market hype, and speculations create a bubble that is just waiting to burst. Instead of putting your money into one luxury watch and risking that its price will only appreciate in the short term, you can obtain shares of various watch models, and brands, with different production origins.
For example: At the beginning of the year various models of hyped watch brands such as Rolex, Patek Philippe, and Audemars Piguet faced significant price drops after record-breaking highs right after the pandemic. On the other hand, low-production unit luxury watches were less affected as demand had stayed steady.
Uncertain Economic Developments
In uncertain times, hedging is a savvy strategy, and fractional ownership provides an elegant solution. Luxury assets show low correlations to conventional asset classes and the stock market, making them a valuable hedge against inflation. Additionally, they are less susceptible to market volatility, offering a safe haven for your wealth. As of June 2023, the inflation rate in the European Union was 6.4 percent, with prices rising fastest in Hungary, which had an inflation rate of 19.9 percent, which can indicate an impending recession, as businesses react to higher costs by reducing production and increasing prices.
While investing your cash is definitely a good starting point during times of high inflation, investing in assets that show a low correlation to the market on the other hand can offer protection against market downturns.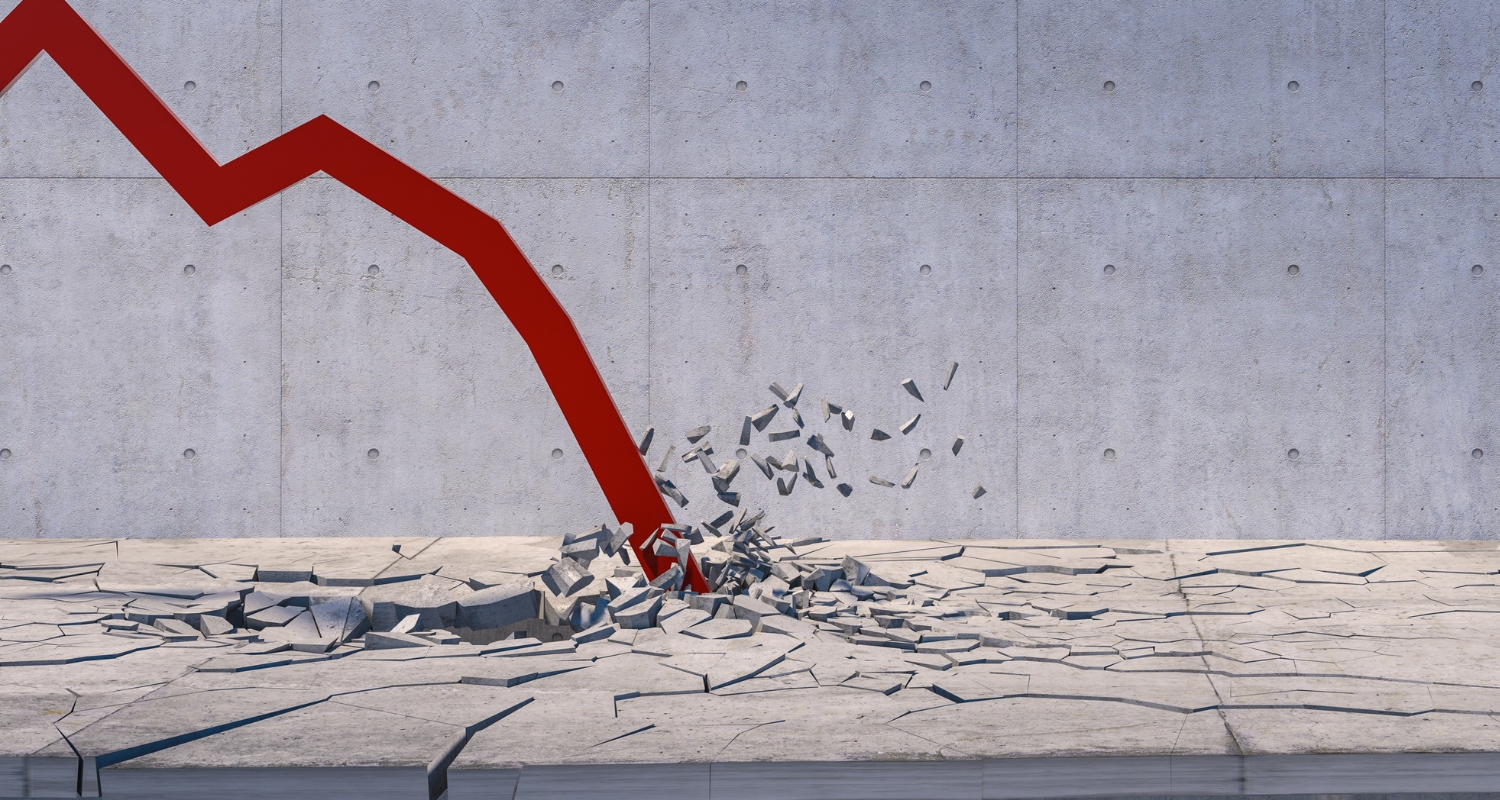 Access of ownership
Accessing luxury assets, such as rare watches, presents both consumers and investors with a unique set of challenges. For consumers, the foremost hurdle lies in the scarcity and exclusivity of these items. Rare watches, in particular, are often produced in limited quantities, making them elusive to acquire. The competition among collectors and enthusiasts drives up prices and can lead to frustration when attempting to secure a coveted timepiece.
Additionally, the authenticity of luxury assets can be a concern, with counterfeit products flooding the market. Investors, on the other hand, must navigate a complex landscape of market fluctuations and the risk of depreciation. The value of luxury assets can be subject to unpredictable shifts, influenced by factors such as brand reputation, historical significance, and trends in the luxury market.
For this reason, Konvi has dedicated its mission to safely enabling access to rare and exclusive investments for its user base by closely working with reputable partners with solid track records and in-depth industry knowledge.
Do you want to learn more about our partners? Check out this article with Dominic Khoo, the CEO of WatchFund.
Global developments in the luxury industry
The fastest market growth: Asia Pacific
In the Asia Pacific region, there exists a burgeoning community of affluent individuals, and their numbers are swiftly increasing. As one's wealth grows, so does the inclination toward acquiring elegant attire and exquisite accessories. In numerous Asian cultures, opulent items are not merely markers of affluence but also symbols of social distinction and accomplishment. This deep-seated cultural reverence for luxury items fuels a robust demand among those who aspire to display their elevated social positions. According to the Brainy insights report of 2023, the Asia Pacific region will face the highest surge in demand for luxury goods with its leading category being luxury cars followed by personal luxury such as jewelry and watches.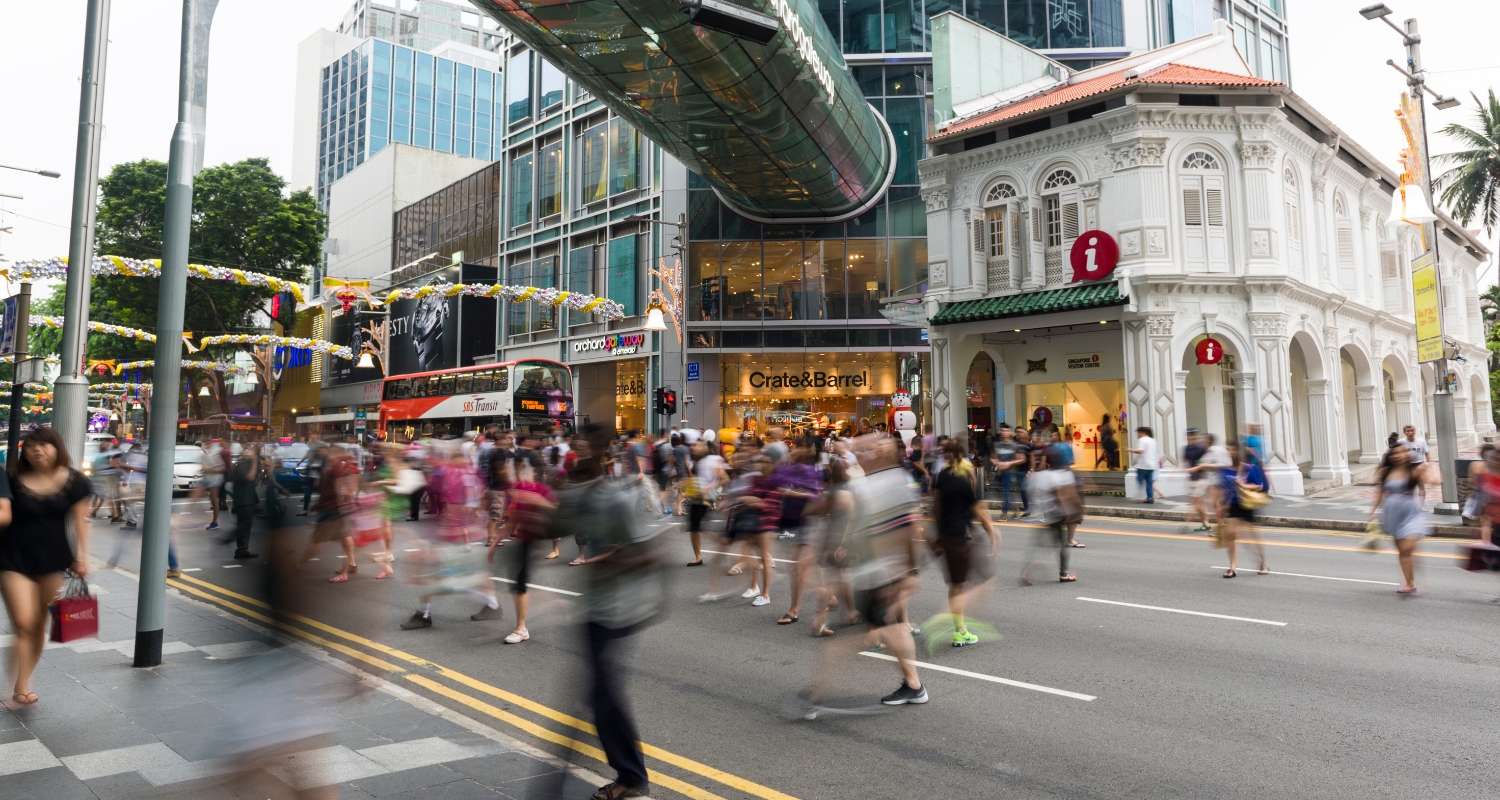 Furthermore, the younger demographic in the Asia Pacific is undergoing a significant shift in their perspective. They increasingly prioritize quality over quantity and are irresistibly drawn toward esteemed luxury brands renowned for their masterful craftsmanship, exclusivity, and enduring appeal. This shift will draw significant attention towards rare goods from reputationally well-established regions such as Switzerland for watchmaking, France for fine wine, and Ireland, Scotland, and Japan, as well as the US for whisk(e)y.
A Closer Look: Chinese shoppers are back
China's recent reopening in March is poised to provide a significant boost to the luxury sector, especially given that Chinese consumers play a pivotal role in driving luxury spending worldwide. In the 2021 financial year, luxury goods companies derived approximately 30% of their total sales from Greater China. However, the COVID-19 pandemic did take its toll on business, with most brands experiencing a roughly 10% decline in sales for the 2022 financial year.
Similar to consumers in other parts of the world, Chinese shoppers have accumulated surplus savings over the past three years. According to J.P. Morgan Research, the average savings rate in China stood at 33.5% in 2022, up from 29.9% in 2019. This, coupled with pent-up demand, is driving a resurgence in spending post-pandemic. Notably, the domestic luxury sales market is flourishing. In the first two months of 2023, total retail sales in China witnessed a 17% increase compared to the previous four-year period. There was notable growth across all sectors tracked by J.P. Morgan Research, including gold and jewelry (+48%), cosmetics (+34%), and apparel (+13%). Demand for luxury timepieces is also on the rise, with Swiss watch exports to China registering a robust +68% increase over the same four-year period in February 2023.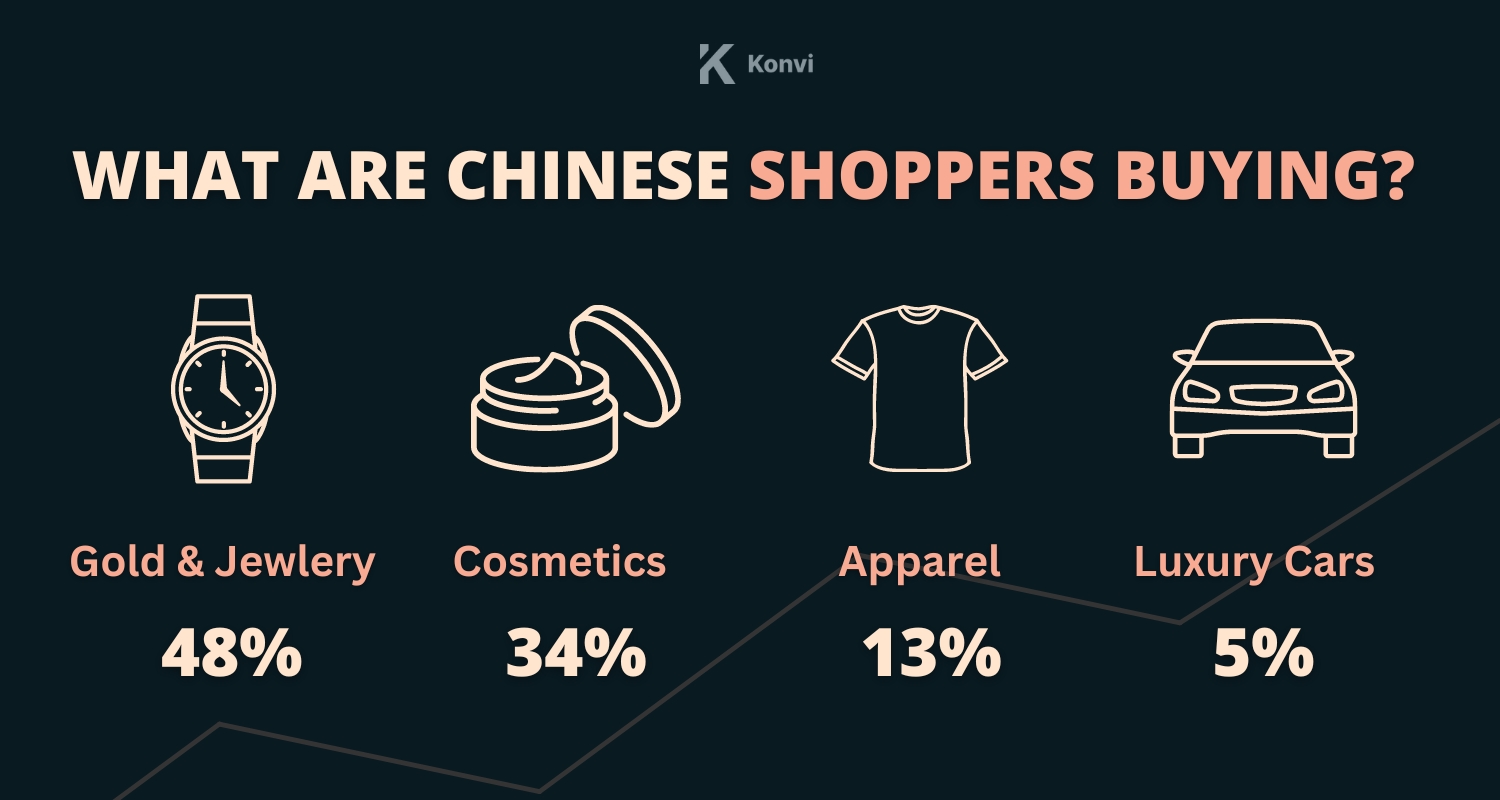 An Opportunity: The Growing Power of the Middle East
The Middle East is becoming a focal point in the evolving luxury market. This region is increasingly drawing in high-end brands, and currently, the luxury sector here is valued at 15 billion euros. Projections in the "Altagamma Consumer and Retail Insight" edition, prepared by the Boston Consulting Group in collaboration with Altagamma indicate that this figure is set to double to 30 billion euros by 2030, primarily due to the growing prominence of Saudi Arabia. According to Filippo Bianchi from the Boston Consulting Group:
"The Middle East, especially Saudi Arabia, is emerging as a new frontier for luxury"
Until recently, Saudi Arabia had relatively few dedicated luxury retail spaces, but the landscape is changing rapidly. The current value of luxury sales in the country is around 3 billion euros, and it's expected to reach 6 billion euros by 2030, with an annual growth rate of 10% to 12%. Tourism plays a significant role in this transformation, aligning with the government's "Vision 2030" initiative, which involves investments exceeding 1 trillion euros. In Riyadh alone, plans include dedicating 500,000 square meters to luxury retail and establishing three large shopping centers.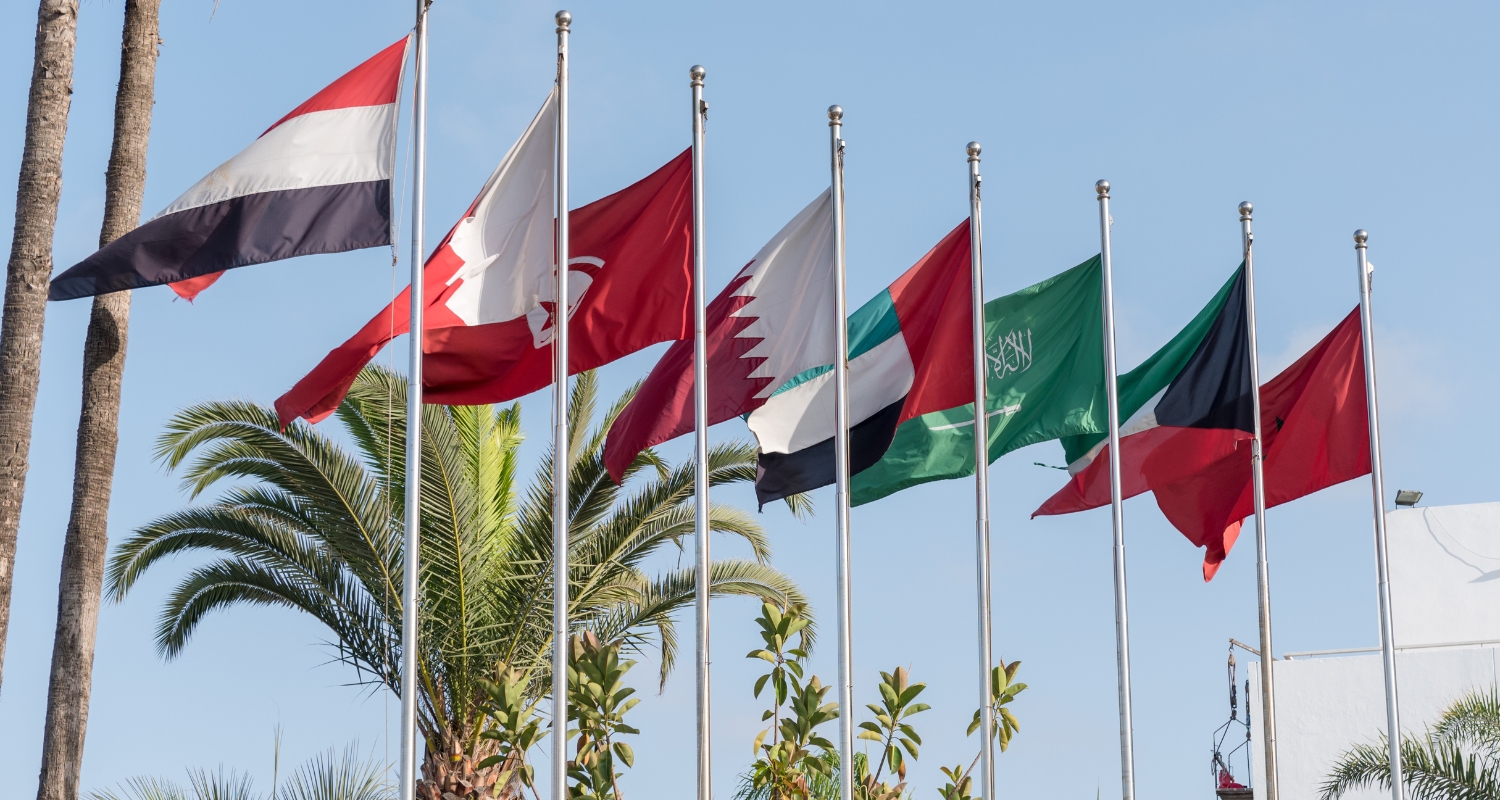 Surge in demand and its effect on Fractional Investing
The surging demand for luxury items in emerging/emerged markets around the globe is poised to have a substantial impact on the price escalation of rare assets. As more affluent consumers seek out exclusive and high-end products, the scarcity of such assets, like rare items such as luxury watches or exclusive spirits, is likely to intensify. This heightened demand, in conjunction with limited supply, is expected to drive up the prices of these coveted items. For investors who choose to invest in fractions of these assets, the outlook appears promising as they benefit from the potential price appreciations while decreasing item-specific risks.
Konvi and fractional investing
Konvi is the first Pan-European crowd-investing platform enabling retail investors to diversify their portfolios by fractionally investing in alternative asset classes. By collaborating with industry experts with relevant track records we ensure that investments are carefully curated. Here is a short breakdown of how Konvi works:
1. Crowdfunding
Konvi lists the best investment opportunities by collaborating with world-leading experts. You, alongside other verified investors, fund an investment-grade asset.
2. Acquisition
Our industry experts will utilize data-based analytics and established networks to source the most suitable investment opportunity. A company is created to hold the funded asset.
3. Appreciation
After the purchase, the asset will be safely stored and insured at a high-security facility. The asset will appreciate for 3 to 5 years, until ready to be sold.
4. Sale
Within 6 months after the appreciation period, Konvi's partners will sell the asset. The most attractive buyer will be identified ensuring the highest possible returns to our community.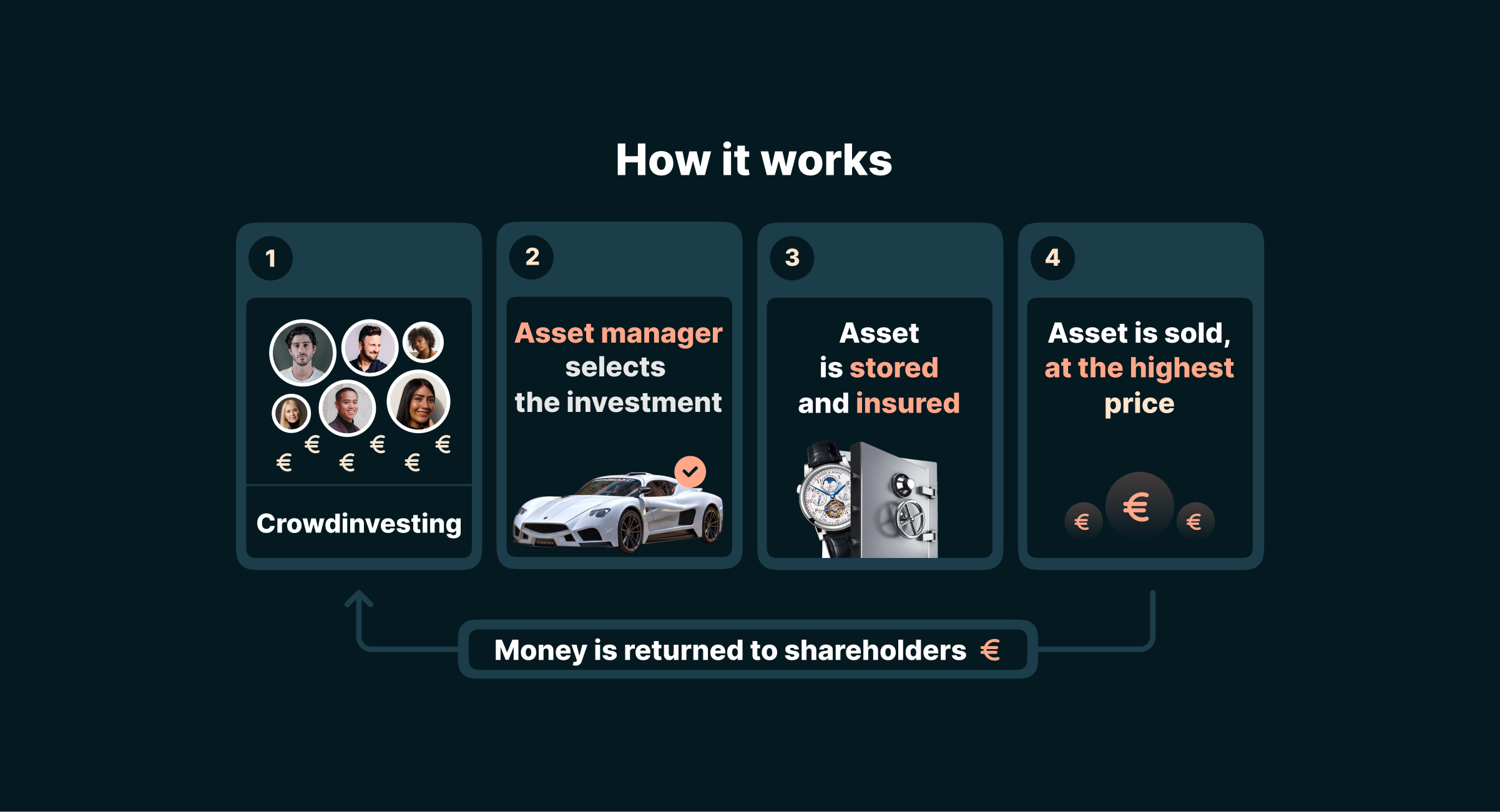 Conclusion
In a rapidly changing investment landscape, fractional ownership has emerged as a game-changer in the luxury industry, offering diversification and hedging advantages. It's poised to shape the industry's future. Fractional ownership facilitates diversification, reducing investment vulnerability to market fluctuations and hype-driven risks. It's a prudent hedge against uncertain economic times, offering a safe haven. Access to luxury assets, like rare watches, is challenging but vital. Global luxury markets, particularly Asia Pacific and the Middle East, are booming. Chinese consumers are driving luxury spending, and the Middle East, notably Saudi Arabia, is emerging as a luxury frontier. The surge in demand for luxury items is set to increase rare asset prices, benefiting fractional investors who can enjoy price appreciation while mitigating risks.