Let's go back in time for a moment – it is April 1st, 1985.
Ronald Reagan is sitting in the President's chair inside the White House, listening to "One More Night" by Phil Collins that was playing on every radio station in the United States, whilst reading the newly released issue of Time magazine, with the picture of Lee Lacocca gracing its bright red cover page.
The first Nike Air Ships – Michael Jordan's earliest known regular season game-worn Nikes - have just hit the US market, costing – wait for it - only $65.
Now let us fast forward to October 24th, 2021, when a collector named Nick Fiorella, bought the very shoes at a Sotheby's auction for $1.472 million.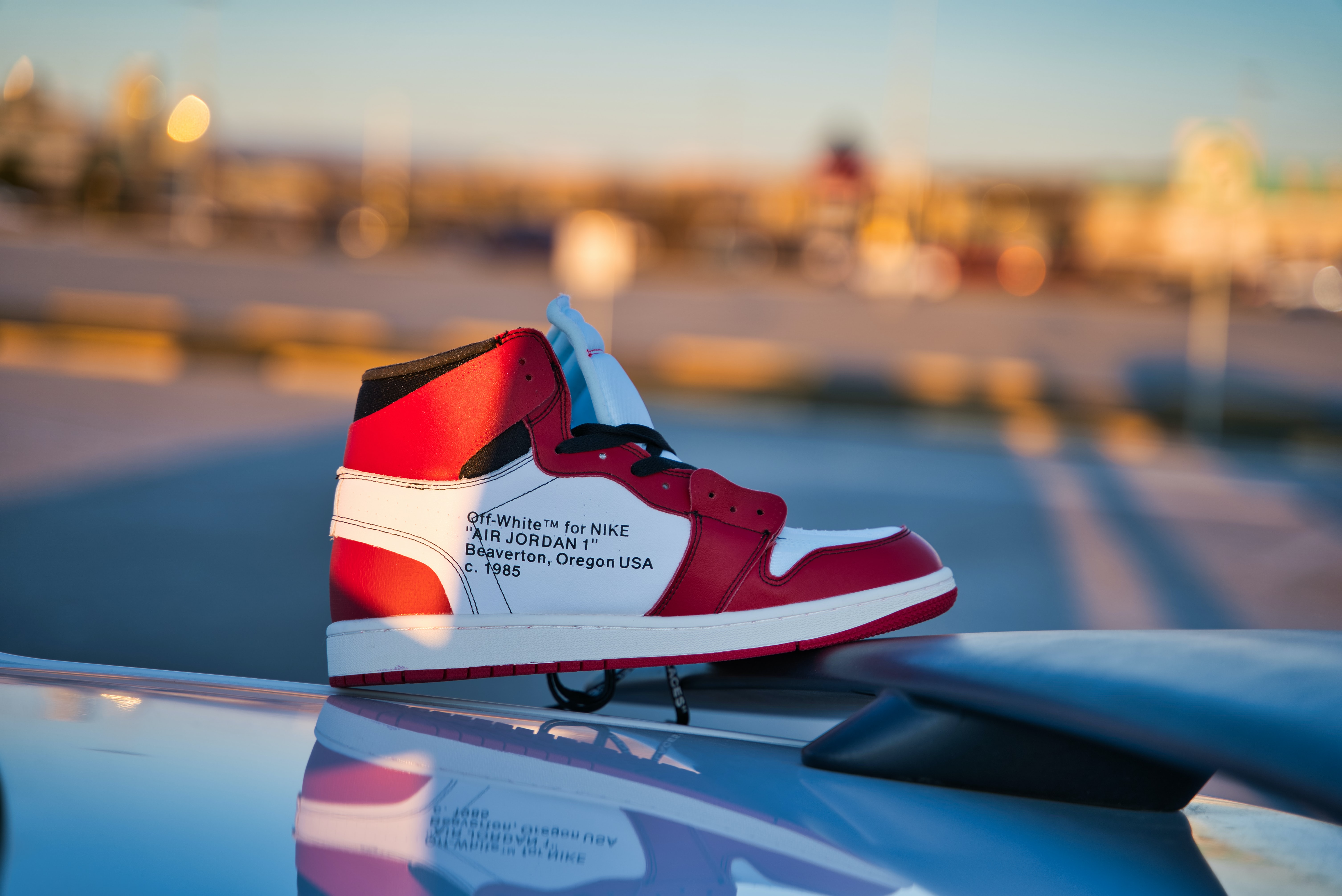 From 1985 till 2022, the transformation of Sneakers from simply shoes to stocks can be attributed to the popularity of sneakerhead culture due to the consequent rise of basketball popularity, celebrity culture and technology.
While the broader public's exposure to these unique investment opportunities continues to rise, it becomes even more vital to wonder if it really is a worthwhile and sustainable investment as sneaker enthusiasts will have us believe?
Everyone wants to know: What's the hype?
When it comes to sneakers as an alternative asset, the importance of a story revolving around it adds just as much value to the product as the hype it receives if it is an item appropriated by a subculture, or validated by a renowned sports or music celebrity collaborators such as Kanye West for Adidas, Travis Scott, Kylie Jenner, and Dwayne 'The Rock' Johnson.
The story might be a nostalgic one, revolving around an athlete or the mystique of a particular designer. For instance, the 1985 Air Jordan's we mentioned earlier, they appreciated from $560,000 to $1.472 million in 2021. In just a year, it had appreciated by twice the amount.
Virgil Abloh, whose Off-White sneakers generally appreciate well, has the same kind of hype surrounding it. In 2021, according to Sotheby's public records, sales from Abloh's coveted sneakers have become the highest-known valuable sneaker and fashion auction.
This situation looks profitable at a casual glance – the demand is high, the variety is diverse, the turnover sounds convincing as well.
But keep this important fact in mind: just because the overall market for a product goes up doesn't mean you're guaranteed to profit. Supply saturation and other factors can actually depress asset prices even while the market grows.
What really are the risks with investing in Sneakers?
Like many alternative investments, sneakers can be volatile. Sure, you can make money investing in sneakers, and just like any other tangible goods, even if they don't explode in value, they can still be considered a great asset.
Cam Wolf of GQ warns, "The process makes investors much less liquid — if you need the cash from that pair of Jordans you've sunk money into, you can't unilaterally force a sale to recoup the initial investment."
The business of investing could be set to become more complex due to a growing 'hype fatigue'.
Rise of the Secondary Market For Sneakers
While reselling has been around since the '80s, it really took off with the growth of the internet and smartphones. However, it is driven by sneaker owners reselling to consumers willing to pay a premium.
As more individuals try to resell a finite number of shoes, resellers can only mark up their products so much before competitors undercut them. This leaves sellers in a precarious position as the secondary market expands.
According to the Investment Bank Cowen Inc, the $2 billion secondary market has the potential to reach $6 billion by 2025.
As sneakers grow exponentially more in demand, so will their supply. Yet, the result might not give as much of reason to celebrate for sneakerheads or those looking for great returns as it might appear at first glance.
How will a 'Post-Hype' Era for Sneakers look like?
The Hype – the story, the history, the celebrity collaborator – surrounding a sneaker is a significant aspect to determine its value fluctuation.
It isn't something you can quantify, or keep track of as easily as a publicly traded stock, or even ascertain whether it is likely to maintain its demand.
Derek Morrison envisions a "post-hype", more fragmented era for sneakers. He adds that, "Luxury sneakers can appreciate as dramatically as more affordable releases from mainstream brands, but in order for that to happen, their supply must be genuinely limited. If a new release doesn't sell out immediately, it will impact long-term appreciation as an investment."
Other risks that can depreciate the value of sneakers as an asset in the future are:
Loss of interest - people being swayed by the popularity of other assets and losing interest in your inventory.

Damage to the reputation of the brand of the asset – Take Nike's sneakers for example. 90% of the current resale market consists of them. But if by some twist of fate, an event damaged the Nike brand abruptly and severely, it would certainly cause a lot of damage.
To avoid the same fate of the inevitable bubble bursting of the athleisure industry, which went belly up as soon as the trends changed, a similar risk looms over the sneaker and streetwear industry, which is experiencing a similar unsustainable gold rush.